Well, as to be expected, I am pondering the past year. And may I just say, 2012 was definitely a ringer! Here are my top 12 moments of this past year. 
#12. Surprising my family for July 4th. While I managed to surprise my family with "pop-ins" at home multiple times over the past few years, this by far was my favorite. Despite being a total fail initially (mom & dad went to the beach for the whole day for their anniversary!!), I got to spend some great time with my brothers and sister! We chilled and watched movies, I treated them to hot dogs and ice cream, and then rescued them from church and wisked them off to watch the Citronelle City Fireworks show. I am still floored that we got the seats we got, but we could not have been in a better place to watch! They literally launched above our heads :) Then we car danced and jammed our way through the forever long line of vehicles back into town. It was a magical night, at least for the big sis! 
#11. Moving out on my own. After 17 years living at home, followed by 5 years of living on campus, I finally jumped out into the big world of paying utilities and rent, having to kill your own roaches, and finally no tornado drills! It only lasted about 5 months, and spanned a house AND an apartment, but it was a great time! I love my roomies, and I would do anything for those amazing women! 
#10. Traveling to Detroit, all over TN and MS with Action Pitstop. This stretched me like crazy, and I learned so much from Lee Cave and the rest of his crew. I love the experience I got from the few months I spent with them, and I'm so thankful for Lee pushing me to learn, problem solve, and succeed! I had a blast working with this amazing team, and will never forget our final trip, where we celebrated a successful season by going to Bubba Gump's twice in two nights. Can't beat that! ;) PLUS, I conquered my fear and learned how to drive an SUV pulling a trailer! 
#9. Being involved with the C Studio Elite Fashion Show. Lee Cave and the C Studio staff worked their tails off for this event, and it. paid. off. I still can't believe that I was even a small part of this team! The show was the highlight of Hattiesburg social life this spring. We treated 14 Jr & Sr High School girls like queens, completely transformed the BoCo, risked getting in trouble with the Fire Marshall,stopped traffic with a surprise visit from a pink hummer limo, and raised over $2000 for an amazing local charity. 
#8. Traveling to Philly with the other 11 CSM Apprentices. After a little over a month of getting settled in our respective cities, all of the apprentices converged on Philadelphia, PA for an amazing week of fellowship, laughs, tears, and well.. meetings. It was such a refreshing time to be among so many others who are going through the same experience as we are here in the Bay Area, but with their own unique stories to add to the mix. We laughed, sang, hugged, prayed, and shared our way through several wonderful days together, before finally attending Catalyst One-Day Conference. (Which really should be a # all to itself, but I didn't have enough!). By the time they dropped us off at the airport, we were itching to get back together all over again. 
#7. Getting my lip pierced. I know, I know. This one probably seems really silly to a lot of you, but it was important for me! I had been waiting for years, yes, years to get this done! The story is too long to explain why I waited, or why I even wanted it so badly. But I will say that it was a big step in learning to stick up for myself and be myself; a lesson I'm having a hard time learning! 
#6. Competing with the William Carey University Speech & Debate Team. This was far more challenging than I could have ever imagined. Countless sleepless nights, thousands of tears, a handful of 15 passenger vans, over 20 team mates, 1 incredible coach, way too many arguments, 7 verses of the Doxology, hundreds of trophies, and a 32 hour bus ride from down under (and I don't mean Australia!). Whew.. what a year we had! 
#5. East Asia Cultural Exchange. I rang in the New Year last year half a world away. It was the most amazing, terrifying, and rewarding "party" ever. 2 1/2 weeks in East Asia will change you forever, this I can assure you! I don't even have many words to describe it! It was an amazing time, an incredible adventure, hugely challenging, and of course extremely rewarding. I miss our time as teammates, I miss the food, and I miss the friends we made. But boy am I glad we did it! 
#4. Being accepted as an Apprentice for CSM. I can still remember the feeling I got when Ashley told me the news, that I had been hired for my dream post-grad job! 9-11 months in San Francisco, learning about Youth Ministry and Urban Ministry. 3 Months in and I feel like it has already been a year! I can't wait for all the adventures the rest of my time in SF will bring! 
#3. Making amends with my best friend. After 9 months of barely speaking to each other, we finally hugged and made up. Our relationship still isn't the same, mostly because I ran away to California 2 days later. (I've yet to decide if it was the world's worst or best timing!?) But the weight of losing our friendship that I carried around for most of 2012 was excruciating. And even though we aren't back to our inseparable selves, just knowing I can pick up the phone and call him if I really need him means the world to me.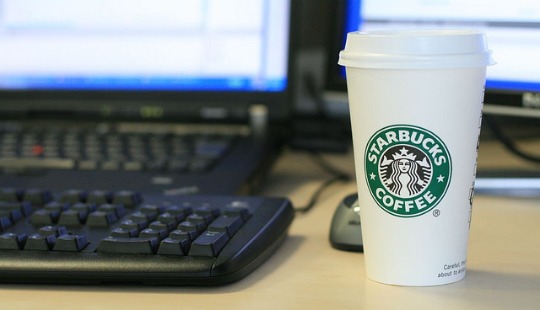 #2. Writing, Defending, and Passing my Thesis. This paper officially kicked my butt. As usual with all of my papers, it came down to the wire. I think I gave my adviser/ coach a heart attack about whether or not it would be finished. I don't even want to know what my final bill at Starbucks added up to. I do know, however, that just about everyone in there knew me and my "usual" by the end of it all. I even won the award for spending more time in Starbucks than Jeff Powell, which is a serious deal! Despite it coming down to the wire, extending deadlines, and barely passing my defense, I finally was approved. And not a moment too soon! I received the email 8 short days before …  
#1. Graduating. 5 treacherous, toiling years spent at that campus the size of a city block. But I finally did it! I graduated Magna Cum Laude, with Honors in Speech Communication for my Thesis: Perceptions of Communication Satisfaction in a Modern Mega Church. Despite never finding a decent picture of me shaking Dr. King's hand, the torrential downpours, and many other "mishaps" of the day.. it was well worth all of the work! 
Well… that's it. It was a tough one to narrow down. Maybe I'll have a "Honorable Mention" post another time. Though knowing me, probably will never get around to it. What about you? What are your best moments from 2012?